Just a few minutes ago I beat SH1 for the 5th time getting all 5 different endings. I think now the only thing left to do is see if I can get a 10 star finish. I've been working on my time getting through the game. The last 3 times I've played I've been trying to see how fast I can make it through. In order to get a 10 star finish you need to finish the game in under 1 hour and 30 minutes, which seems ridiculous but is possible. Plus there is a bunch of other criteria you have to meet in order to achieve this. I was hoping that there are some people here on the forum who have accomplished this. I'm looking for any pointers, guides you may know of that are really helpful when it comes to the 10 star finish? I've been looking around and have found a few but it's like there either too general or way too in depth. I guess I can't really be to choosey about it sense there doesn't seem to be a whole lot of walkthroughs out there dealing specifically with this. I took some pictures of my game results screen over my last 3 times through, this will give you and idea of where I'm at as far as being ready to attempt this.
I don't have pictures of my first 2 times through, but I got the GOOD+ ending the 1st time and the UFO ending the 2nd time.
Here is my 3rd time through (by far my worst attempt at a quick finish)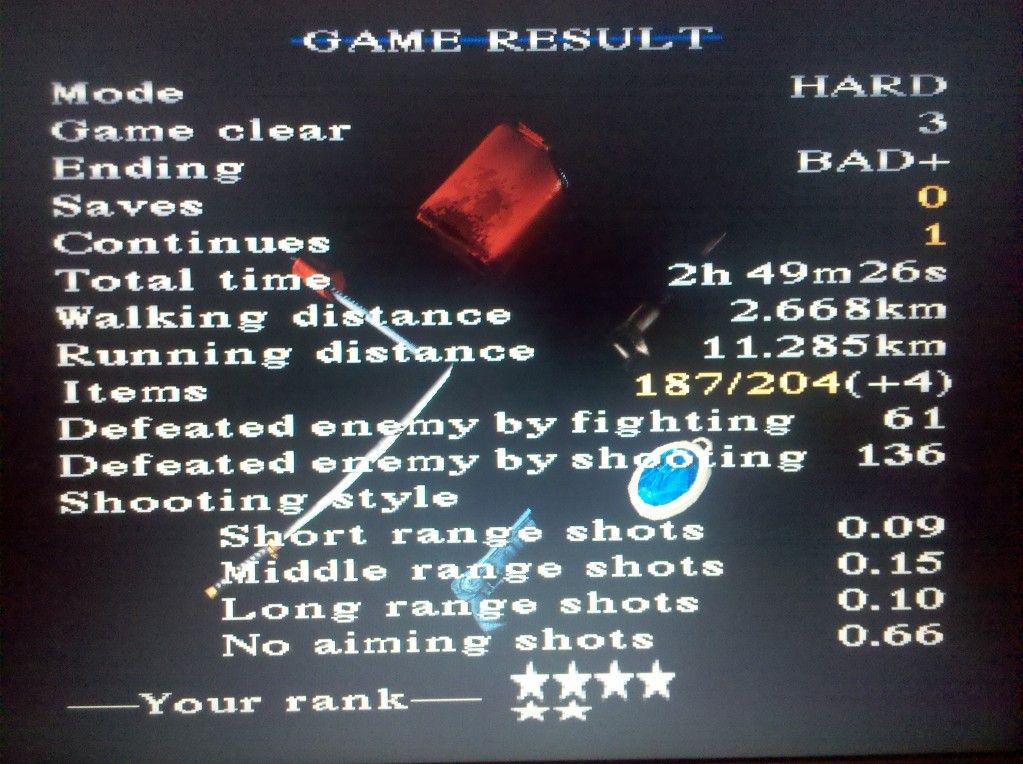 Here is my 4th time through (I was really getting serious about finishing faster here)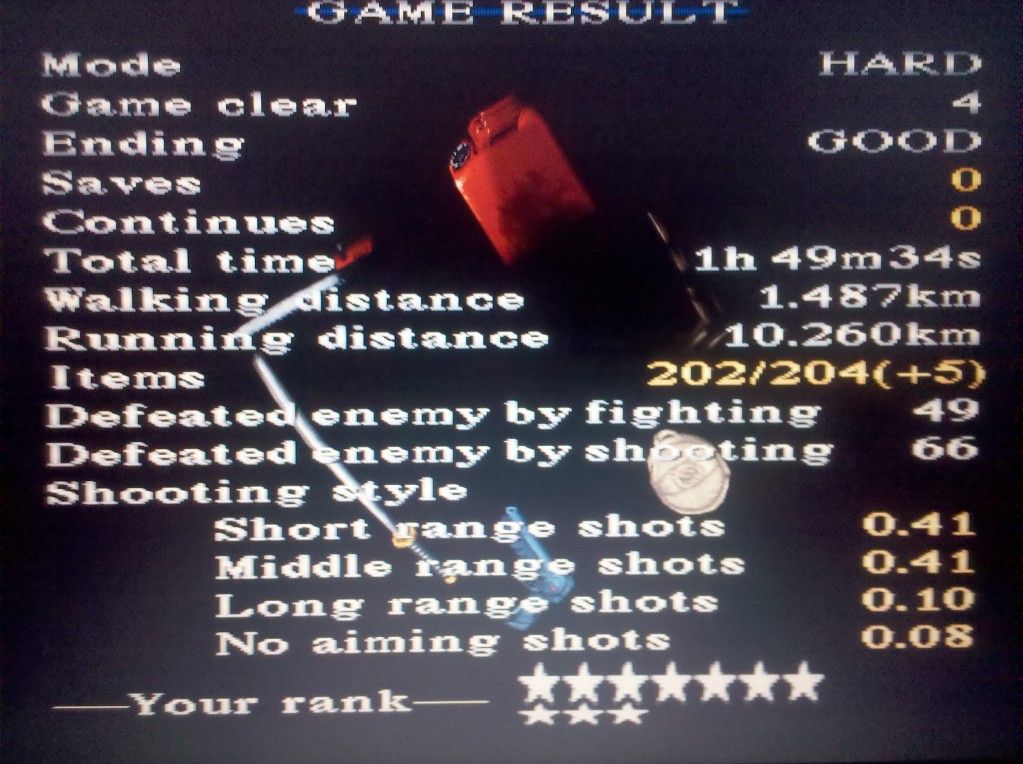 Finally here is my 5th time through (my best so far, plus this gave me all the endings so I can seriously go for the 10 stars now)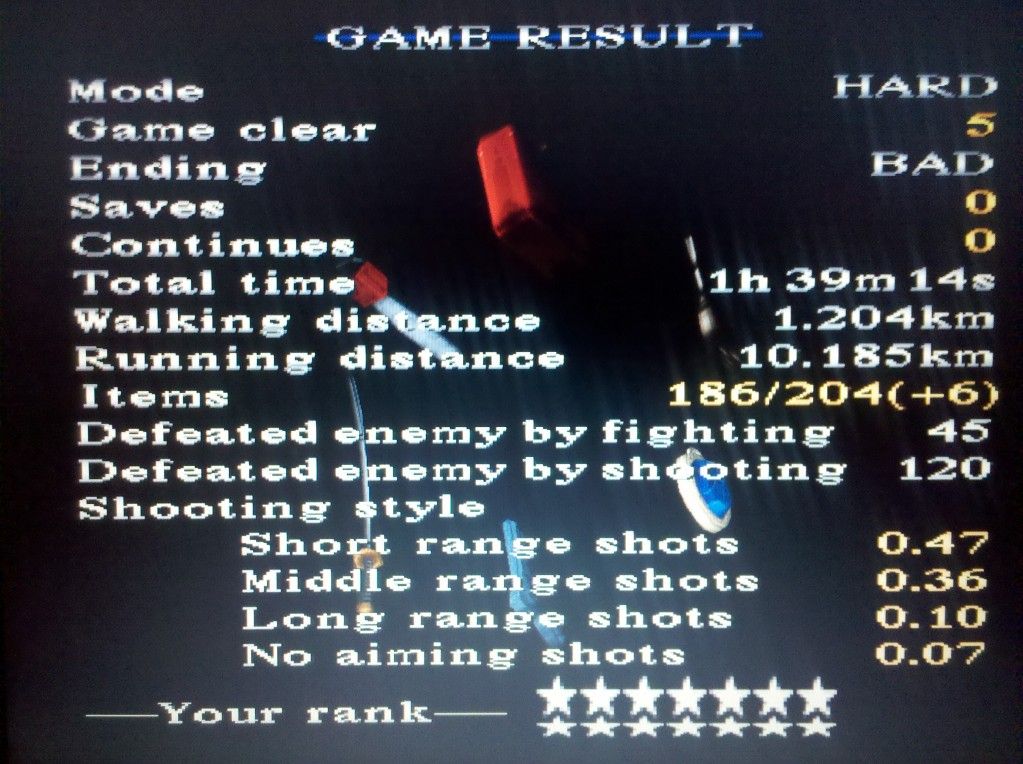 Between the 3rd and 4th attempts I shaved about an hour off my time. Between the 4th and 5th I only shaved 10 minutes off. It's still really hard finishing in 1 hour and 39 minutes, and if I'm that close I can do it in 1 hour 30 minutes for sure. I just need to leave certain items behind and not be concerned about getting all of them. As you can see I almost got every item there was to get, an still posted pretty good times. Like I was saying above if there's anyone who can help me out, give me some advice I'd appreciate it.
Thanks Mike