I finished Downpour just last weekend. I even got the platinum trophy just so I could ensure that I had seen everything there was to see in the game. It was a mixed pleasure to say the least.
If the various forums are anything to go by most of you seem generally pleased by Downpour. The only things you seem to complain about are technical issues, clunky combat and poorly designed enemies.
Initially I wasn't going to take the time to make any sort of lengthy review or commentary about the game, but seeing how
none
of you have pointed out the things that
really
bothered me about Downpour, I have decided to come out of lurking once more...because dammit, I won't let this shit fly!
I had high hopes for Downpour you see, hopes that were sundered. What's the most heart-wrenching isn't what it got wrong (as was the case with Homecoming), but what it almost got right, what it
could
have been. As unpopular as IGN's review has been among some of the fans I really have to quote them here:
"The most frustrating thing about Silent Hill Downpour (is) the fact that every now and then while playing through the game's story, you'll see signs of brilliance; sunlight hinted from behind the overcast sky."
On one hand Downpour is the closest we have been to a "real" Silent Hill since the originals, but at the same time it also feels like the furthest. So what's the issue here?
what's keeping Downpour from being great?
The big problem is that Downpour simply isn't disturbing.
"That's it?" you probably ask.
Some of you will be shaking your heads as you read this. Others will nod in agreement.
Chances are that you felt that there was something
off
about Downpour, something lacking, something you couldn't quite pinpoint.
I've seen some people blame this on Daniel Licht's score, but trust me, that's not the problem here.
The reality of the matter is that this is caused by some pretty fundamental, albeit more underlying issues.
Take the creature designs for instance: It's not a coincidence that they have been so universally criticized for their poor design...it's because these fundamental issues have affected the game as a whole, creature design included.
Ultimately, these issues boil down to the development team not
really
understanding what it is that makes the human mind tick (and consequently, what makes Silent Hill work).
So here's what this post is about: uncovering the underlying problems that hampered Downpour, explaining
why
it wasn't disturbing.
Now, there are some issues I'm
not
going to bring up even if I could have talked extensively about them:
- I'm not going to bring up the art direction in general. I have already expressed my strong dislike for the game's visual style and I don't feel like going through it again.
- I won't bring up topics like pacing and editing because those topics are just too big for this kind of post.
- I won't bring up the technical issues because everybody must've gotten it by now. I won't bring up the combat either for the same reasons (besides, I thought it worked better than in Homecoming).
- Finally, I won't bring up the creatures specifically, because like I said, their bland designs are just symptoms of more underlying problems....but I'll get back to that.
First of all though, let's start with what I genuinely
liked
about Downpour (after all, I wouldn't have been as passionate about this if there weren't any redeeming features):
Mythology
More than anything else, Downpour gets the mythology right.
I'm not just thinking of how Downpour fits into the established universe, but also how the game is structured, how the characters interact with the world. The symbolism, for instance, felt spot on because you really get the sense that Murphy is confronting his personal demons rather than some random horrors.
The little details are all there too, like how backstories are hinted through obscured notes, how Silent Hill itself seems to toy with the protagonist, how the other installments are cleverly referred to etc.
Everything feels so...correct, according to the rules, by the book.
In short, it feels very canonical.
Story
I liked the story and characters of Downpour. While you do get some of the detached, Lynch-style characters of old, you also get a more responsive and emotive protagonist. It was quite refreshing to hear Murphy react more negatively to all the crazy shit happening around him.
Also, I really liked the possible endings. More than almost any other installment the endings in Downpour complete and complement each other rather than detracting from one another (I can't tell you how tired I am of the Good vs. Good+ debate).
Puzzles
The puzzles were nice. Downpour has a good combination of practical and metaphysical mind benders. They're maybe not as good as the ones in the originals, but certainly much better than the past few titles.
Exploration
I liked the town. It was nice to be able to just take a stroll and explore the town itself once more. The inclusions of side quests were neat too, cause you got to see more of the town's history. Also, while I may not have liked some of the aesthetic choices, at least the town itself felt real and lived-in. In short, one of the major positive features of the game.
The topic of exploration does, however, bring me to the stuff I really didn't like about Downpour.
Otherworld
The otherworld, along with the creatures, is pretty much the heart and soul of the series, the main feature and selling point.
Traditionally it has been a place to showcase some extremely bizarre and macabre sights and set pieces, allowing you to explore a living, physical nightmare. In Downpour the otherworlds were probably the biggest wasted potential altogether.
The otherworlds of old were typically rusty, rotting, decaying, meaty, bloody visions of Hell, settings that naturally invoked a creepy atmosphere. When I first heard that Downpour had a water theme, I was intrigued to see if it could deliver some equally disturbing sights...and it didn't. Downpour, like Shattered Memories before it, was just too damn sterile and not particularly disturbing at all.
Oh sure, there was plenty of
surreal
imagery (M.C. Escher would be proud), but there was nothing
disturbing
, nothing more deeply unsettling. Water in the ceiling may be strange and out of place, but it's not something we can react to more emotionally. Take these scenes for example:
Downpour otherworld: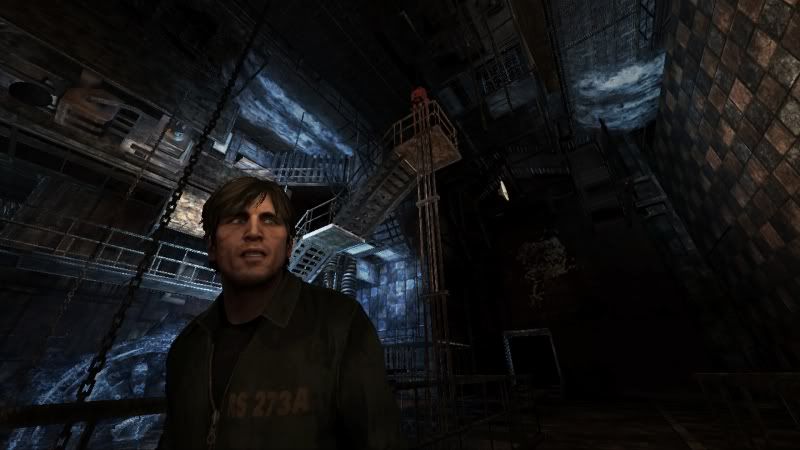 Silent Hill 3 otherworld:
Yes, The one in Downpour sure seems more bizarre and otherworldly (and immersion-breakingly implausible) but it's not as creepy and ominous as the one from SH3, now is it?
Now don't get me wrong here (after spending my precious time writing such a long article I really don't have the patience for accusations of Team Silent fanboyism). I'm
not
saying that the water theme was a bad idea, and that it should have looked more like the old games. It's just that even with something as "sterile" as a water theme, Downpour really should have portrayed some actual unpleasant scenery or set pieces, like this:
(awesome artist by the way. Check out his DA page:
http://ryohei-hase.deviantart.com/
)
Another big issue here is that you don't really get to explore, let alone even
see
what little there is of the otherworld: Most of the time spent in the otherworld are devoted to linear chase sequences, meaning that the otherworld for the most part is reduced to a series of corridors.
This brings me to the next topic:
Chase Sequences
On one hand I can see why they decided to put some chase sequences in Downpour, seeing how Murphy is "running from the law" and all that. Also, both SH2 and 3 had a chase scene thrown in, so it wouldn't be too out of place, right?
Here's the thing though: The few chase scenes in the old games were more about the
scare
than any sort of action gameplay, but in Downpour it's the other way around. In a game that focuses on exploration, puzzle solving and slowly mounting terror, these repetitive, action-oriented chase sequences really are jarringly out of place.
The numerous chase sequences make for some pretty awful pacing as well. Take SH3 for instance. The one, single chase scene in SH3 was scary as SHIT because it was something completely unexpected, something you weren't prepared for. It was also made more scary because it was contrasted with the slow, claustrophobic scene that led up to it.
In Downpour the numerous, repetitive chase sequences became predictable and grew old real fast. It also didn't help that you probably died several times due to their trial-and-error design, making them annoying and irritating as well.
Ironically, while the developers said that Downpour would have something new and unexpected around every corner "keeping the player on their toes, and trying to keep things unpredictable", the fact is that we just keep getting the same boring old chase sequences over and over.
Yeah, you may argue that the chase sequences add some much-needed frantic pace to the game, and while that
may
be right they certainly could have put a little more thought into it.
If they absolutely had to have chase sequences in the game, they should just have made it more like the ones in Shattered Memories. In SM you were thrown into a large maze-like environment that you had to explore and navigate your way out of whilst avoiding the unpleasant inhabitants. Also, If you played cautiously, you could use stealth to avoid some of the creatures rather than just piss bolting through the entire level.
Point is, you weren't just running down one long corridor.
The problems I have mentioned so far, however, are merely nitpicks compared to the much more fundamental problem:
The complete lack of ambiguity
"Fear of the unknown", the term coined by H.P. Lovecraft, has always been a vital part of what made the Silent Hill series so damn unsettling. Silent Hill, much like Lovecraft's work, was based on the observation that something we can't predict and don't understand can be more deeply unsettling than a clear and present threat. Oh, but don't take my word for it, even the developers themselves have stressed this point several times. Thing is, I don't think they fully understand this concept, that they don't really
get
it.
Before continuing, let's look at some totally unrelated pictures before i explain further.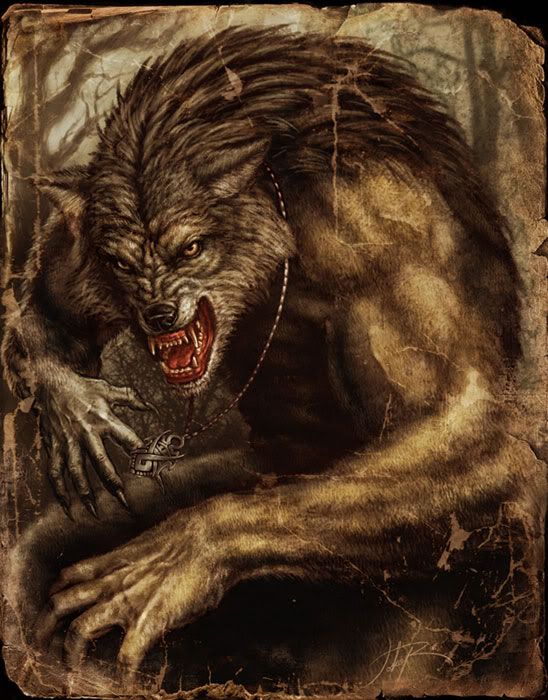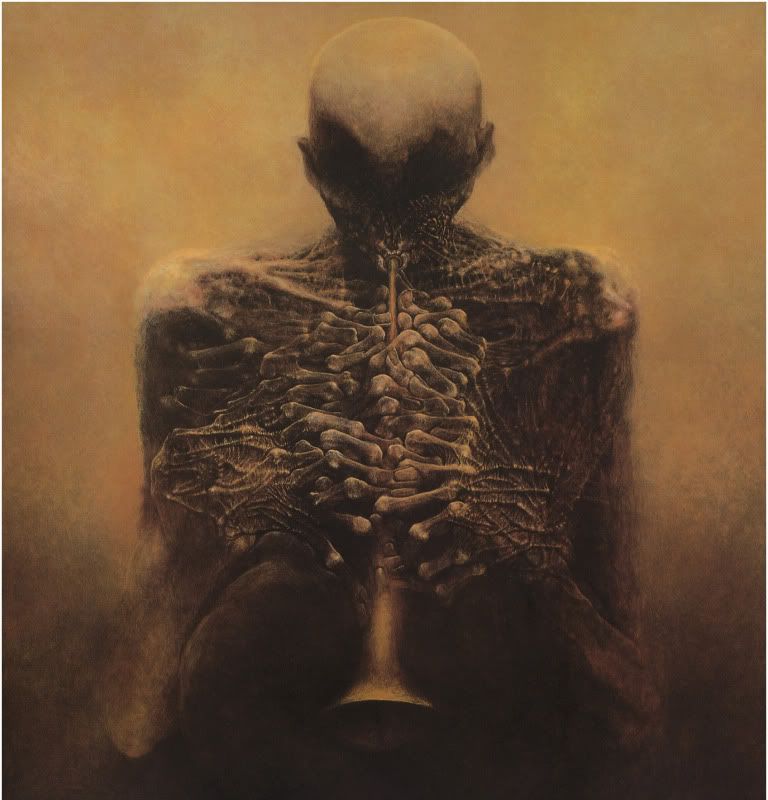 Which of these images disturbed you the most? Which image caught your attention and refused to let go? Was it the one with a clear, present danger? Was it the scary monster?
I'd wager it was the one that you couldn't quite figure out, the one you had to think about for a while.
Let's now consider some examples from the Silent Hill games:
Remember this scene? yeah, you do.
It's one of the most haunting set pieces in the series. Why was it so disturbing? Because it made you pose a lot of questions, perhaps not even consciously:
"Who or what are these people hanging here? Are they mother and child? Are they dead, or are they merely dolls, lifeless to begin with? just what the hell am I looking at and why is it making me uncomfortable?"
Let's look at a similar scene in Downpour: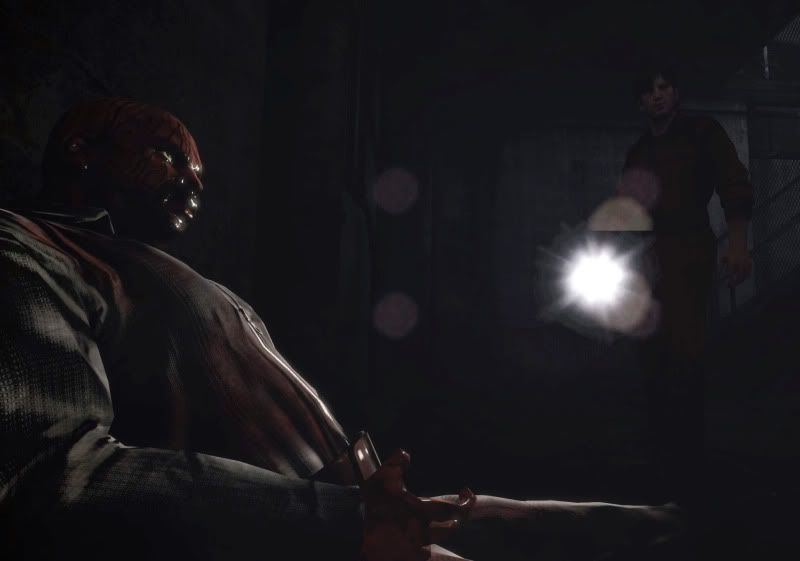 "Yup...He's dead alright. No mystery there, then."
Like I mentioned earlier, a lot of you reacted to the poorly designed creatures. Let's take a look: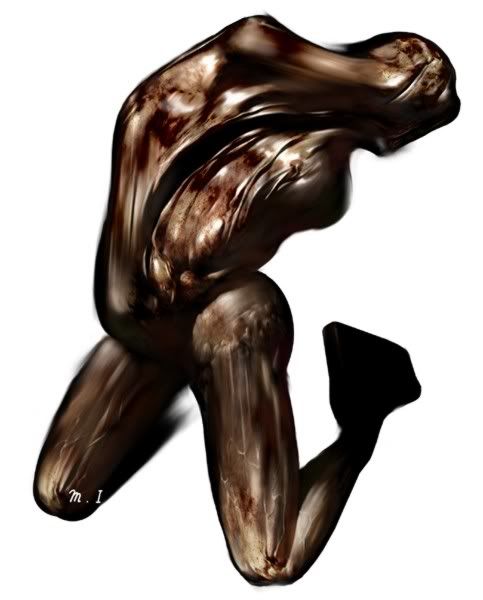 "What is this thing? Is it human? Does it want to hurt me? Is it even sentient? WTF am I looking at?"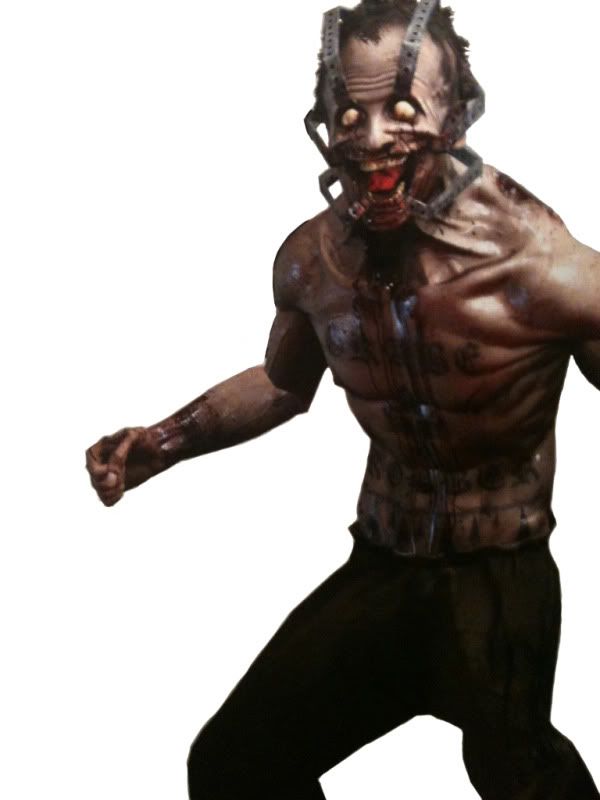 "It's a....dude with prison tattoos and metal clamps on his face. Looks dangerous though."
These examples demonstrate what I think is the major problem with Downpour...While it looks like Silent Hill superficially (and not even that sometimes), it lacks the ambiguity and abstraction necessary to make it
feel
like Silent Hill.
The reason the original titles were as disturbing as they were, is because they left a lot to your imagination. They used a lot of abstraction and distortion to make you think of troubling, macabre subjects without explicitly showing them. Having to actually figure out these grotesque visions gave them a much deeper impact than they would have had if you were just shown explicit, graphically violent and gratuitous images.
In Downpour there is virtually
nothing
that instills doubt and uncertainty, nothing that makes you think more deeply of what you're seeing. No half-living maybe-humans undulating in pain behind iron bars. No creatures whose impossible anatomy reveal neither intention or sentience. No letters and phone calls from deranged madmen with broken psyches....We're just being subjected to plain old scary monsters, a lot of unquestionably dead prisoners, and whilst in the otherworld, not much at all.
Closing comments
Developing a new Silent Hill title that manages to please both fans and critics alike is a difficult, maybe even impossible task, because:
- The fans are very particular about what they like about Silent Hill.
- Everyone has a different opinion on What Silent Hill really is about.
- These opinions are more often than not contrasting in nature.
At the end of the day it all comes down to opinion.
Some of you may care more about the mythology, the story and characters. If so, Downpour may have been one of the better games in the series for you...provided of course that you didn't expect the cult to make an appearance, or for the plot to continue from the previous installments, in which case (ah, fuck it).
To me, however, Silent Hill is all about the
feel
, the disturbing atmosphere, the sights and sounds that affect you physically as well as emotionally, the same unique genre of venereal horror you find in the works of Giger...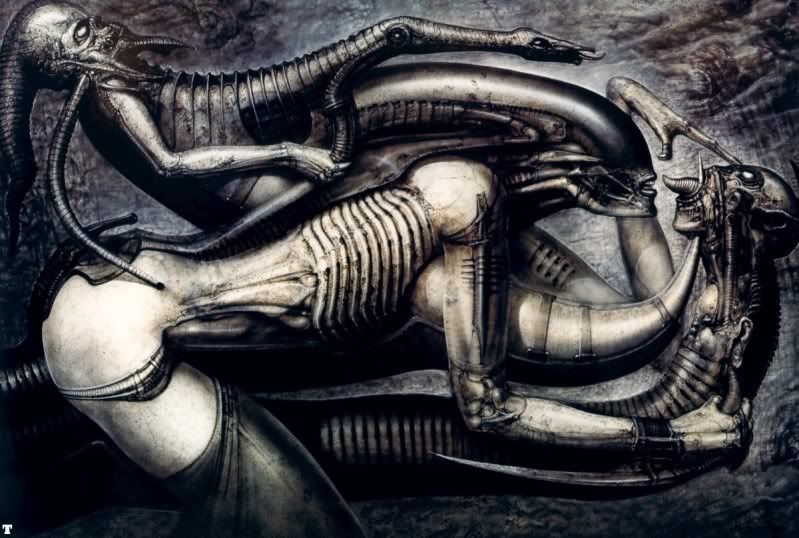 Bacon...
and Beksinski.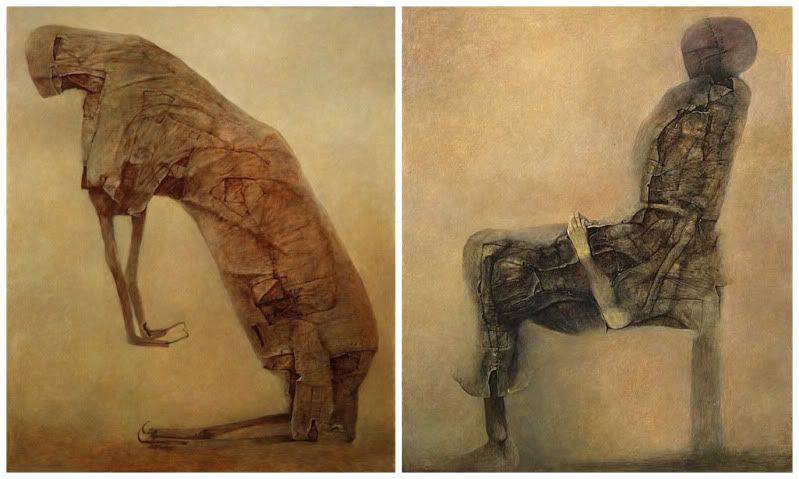 To me Silent Hill is about the haunting sights and sounds that makes your skin crawl and blood pump.
This is why Silent Hill 2 is one of my all time favorite horror games, because the Pyramid Head rape scene jolted me more than any cheap jump scare ever could.
This why I consider Silent Hill 4 to be one of the better installments, because even when Silent Hill itself hardly was in it the unnerving atmosphere more than made up for it.
Ultimately, this is also why Downpour disappointed me:
It didn't make me
feel
anything.