I'm not sure if this topic has been discussed before, but i did search the topic that i am using and nothing came up.
Now, I have been using this website for resources for a while now, but this is my first post, so I apologize if this post isn't in the correct area.
I wanted to ask if anyone knew how to get, or at least access a so called, "Cam Hack", or at least i think that's what it's called. Anyway, this is what i am talking about: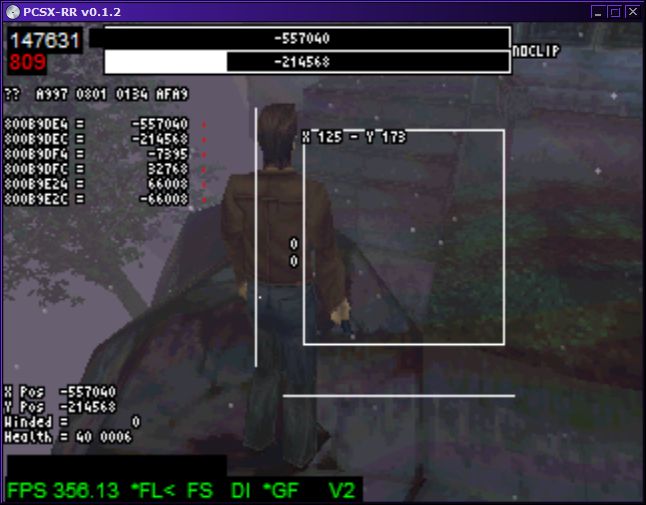 I saw this on YouTube first a few months ago, and tried to look for it for a little while, but i couldn't find any downloads. I also think that it could be a debug menu on a beta because I saw somewhere that it was from a beta version, but i can't find any beta, or pre-realeased roms. Although I did find something a while ago, I was activating some cheats in the PEC Emulation cheater (a gameshark, but for PC emulators), and I noticed that there were cheats for a Silent Hill beta. Now, I don't know if there was a silent hill beta rom released, and got removed, or something, but it really does make me more interested in the subject. I have a little bit of experience with coding, I have made a few basic games, so if you could just explain how this is activated, or where i could find a beta of the game I could figure out how to use it, and I would be very grateful. I am sorry if there is anything wrong about this post, if there is please tell me in the comments, thank you.