Hey guys, was wondering if someone would be kind enough to make a quick sig for me using this picture: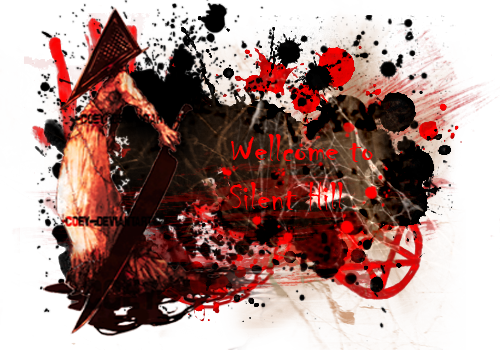 If you could just erase the words on there and put in "GreyChild" That would be awesome.
Thanks.
Edit: There are also words in black on the guy at the left(pyramid head)if you could get rid of those as well, that would be really great, thanks again. Also, the font, any font that looks a bit like the one used here, in a misty grey, would be great as well. If you want to change the background to a misty grey to fit the font, that works. If not, a blood red font would be nice instead.