If you use the OoB gun clipping technique in the Hell Prison, you can find a secret chamber underneath Asphyxia's boss arena. Under the boss arena, you will find a giant metallic orange vent that you can walk on. It's a decent size, and when you get down there, Alex becomes invisible for some reason.
This is what it looks like from a distance (after having clipped through a wall and landing on a platform under the prison)
This is what it looks like when you get to it, and are standing on it:
Does it look familiar, or at least similar to something else? Like, probably the lighthouse from SH1?
I'll leave it's similarity to the SH1 lighthouse for another discussion. The point of this thread is something else entirely.
Now...this giant emblem is actually an asset that can be found in much smaller forms throughout the game, usually in otherworld segments. Here is the vent/emblem file ripped from the PC version:
Trust me, you've seen this thing before, but never in large form. It's usually pretty small when you come across it.
So, what's special about this emblem? Why can a giant version of it be found underneath Asphyxia's chamber, when it's completely invisible to the player in normal gameplay? (trust me, it's not visible unless you get out of bounds and under Asphyxia's chamber).
Well, there is a curious detail I was able to get up close to.
There are two sections on the outer edge of the disc that contain text.
---------------------
1.) The First Text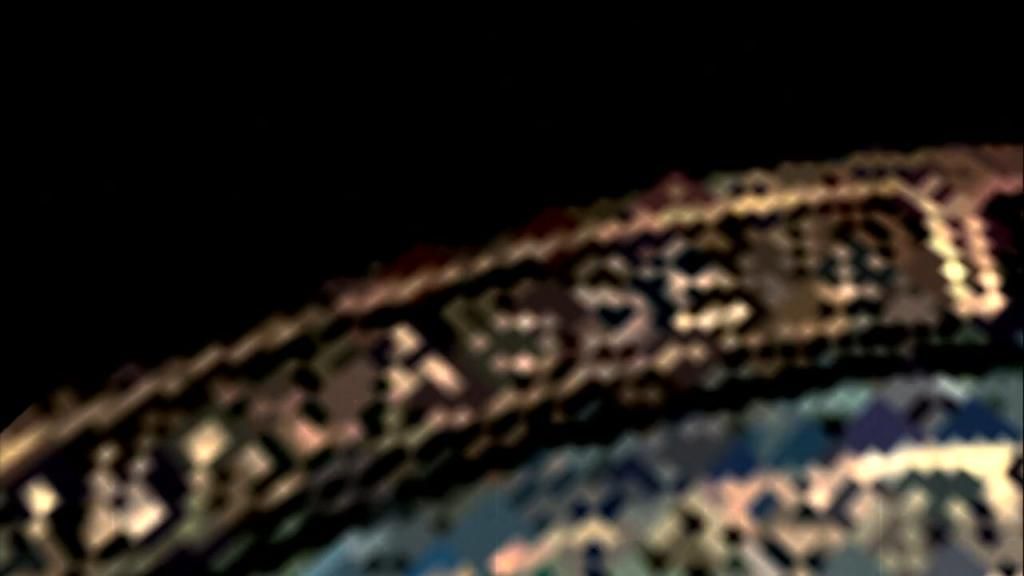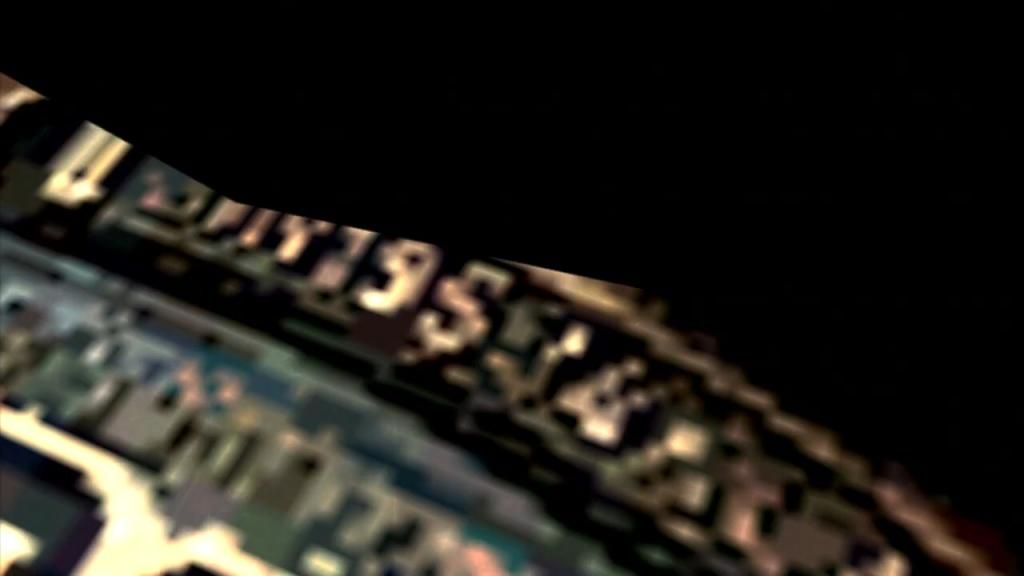 Using image enhancing and other materials (including ma' eyeballs) I've been able to come up with a very good guess as to what the text is:
SIN195 JAALASSE I
So, what does "SIN195 JAALASSE I" mean?
-
SIN 195
: I have not been able to come up with an explanation for what SIN 195 means. My only idea is that it refers to the mathematical formula for SIN. Therefore, it's asking for the SIN of 195 degrees. Why?
-
JA ALASSE I
:I've been able to separate this text into three different segments, and in doing so come up with some possible meanings (all in the Estonian language, based on google translate, so it may not be entirely accurate)
A.) "
JA
" in Estonian means "and"
B.) "
ALASSE
" in Estonian means "area"
C.) "
ALASSEI
" in Estonian means "zone"
D.) "
JA ALASSE
" in Estonian means "and the area"
E.) "
JA ALASSEI
" in Estonian means "and the scope of"
So we've got some text (
JA ALASSE I
) that seems to be related to terms revolving around the concept of circularity, boundary, and spheres. This is quite remarkable, since the text is found on a circular emblem. It surely cannot be a coincidence that this text, with this meaning, is found on a surface with this shape, no?
How does "
SIN 195
" and "
JA ALASSEI
" combine? Is this all part of one single meaning? What could it mean?
Considering the geometrical nature of all of this, and how it all seems to revolve around circularity or loops... I don't know!
If SIN 195 is asking for the mathematical function of SIN for 195 degrees, that would be 0.21945466799.
Therefore, the entire phrase "
SIN 195 JA ALASSE I
" could be seen as "
0.219 and the scope of
"
WHAT DOES IT MEAN??
I don't know. I've been fascinated by this ever since I stumbled onto it quite awhile ago. I'm hoping someone else can chime in with their own ideas.
-------------------
2.) The Second Text
Across the way from the first string of text, there is a second, much smaller, sting of text.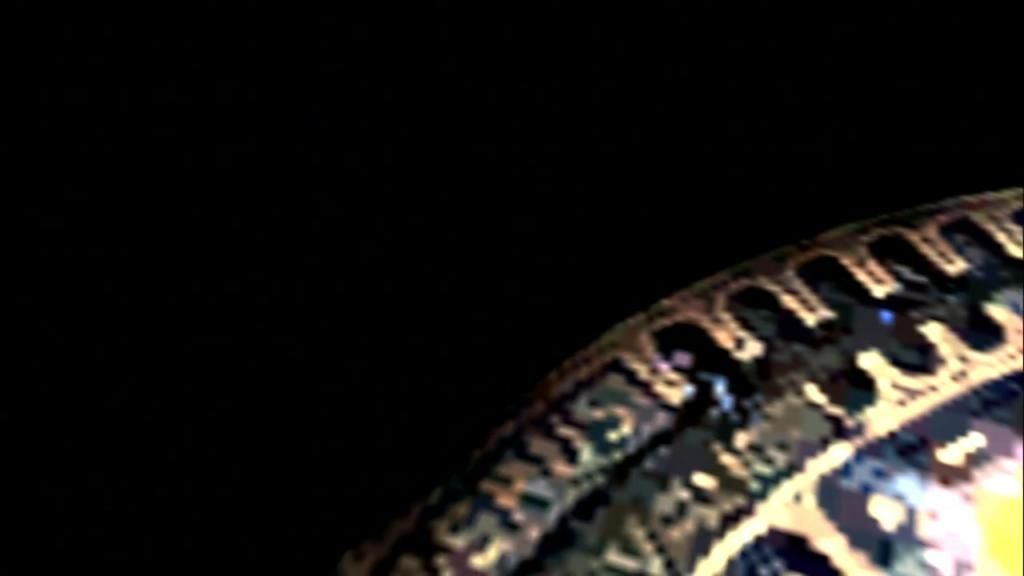 *Please note that I messed up and did not capture the full text*
The second text reads "
GO SRUS
"
I have not been able to make heads or tails of what GO SRUS means. It doesn't show up in any languages, and isn't an anagram of anything meaningful.
Is it related to the JA ALASSE text?
---------------------------
So yes, there are many questions brought up by this. Why is this giant emblem underneath Asphyxia's chamber? Why is it not even visible to the player? Why does it have collision? Why can Alex shoot it? Why does it contain mystery text? What does the text even mean?
Thoughts?
I'm hoping someone can follow what I do in the video to get down there, and see for yourself this giant emblem under Asphyxia's room. Make sure to bring ammo so you can shoot it.
*EDIT*
Some extra info about the word "alasse":
-In Portuguese, Alasse is a "third-person singular imperfect subjunctive of alar"
-In Portuguese, alar means "to give wings"
So, this can also be referencing the ideas of flight, acceptance, freedom, etc. Does this hold some meaning to Alex's journey?