First off, I don't really think I found something new here, but it's always fun to theorize on old games.
It's no secret that a lot of people (myself included) think the mysterious woman in room 301 is a representation of Lillian Shepherd. There's a lot of reason to believe this: voice, intonation, the content of the discussion, the feeling of familiarity between her and Alex, etc.
Here's a shot of the the door to room 301: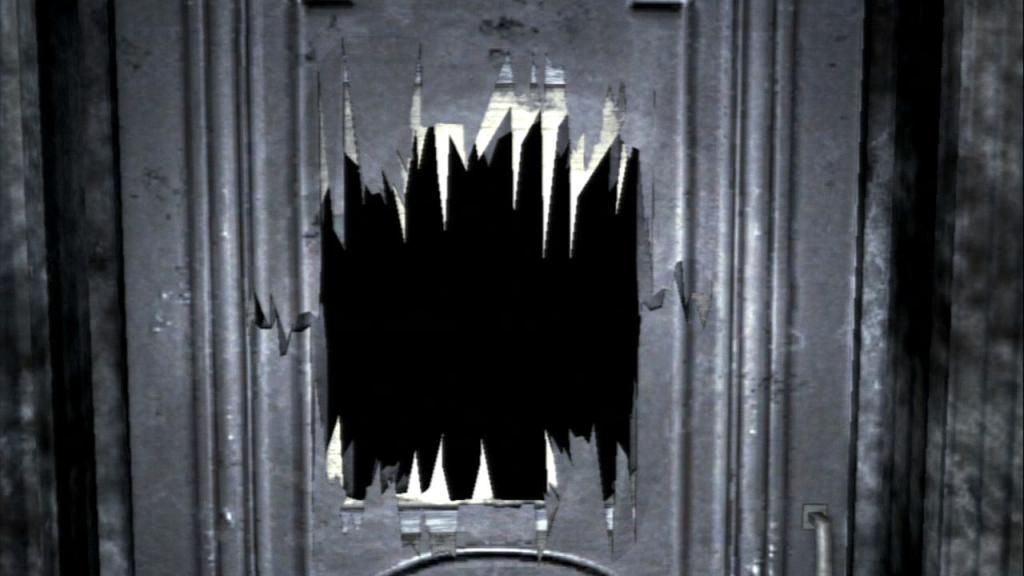 If you notice, there seems to be some strange section of the door both north and south of the gaping hole. It looks as though there is an underlying layer of the door. It's as though if you could remove this layer, you would see another door beneath.
How about the Shepherd front door?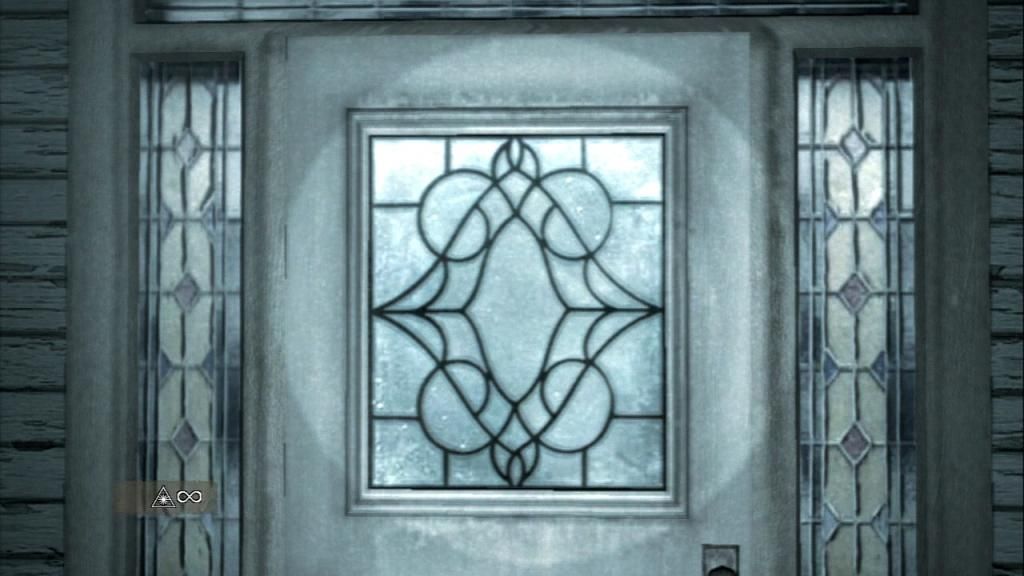 What if room 301's door is just a lie, hiding the truth? That behind the door is an actual representation of the Shepherd House? What if it really is, somehow, Lillian behind the door?
Well, I did a little photoshopping. Here is room 301's door with the hole removed, and the Shepherd door put in place: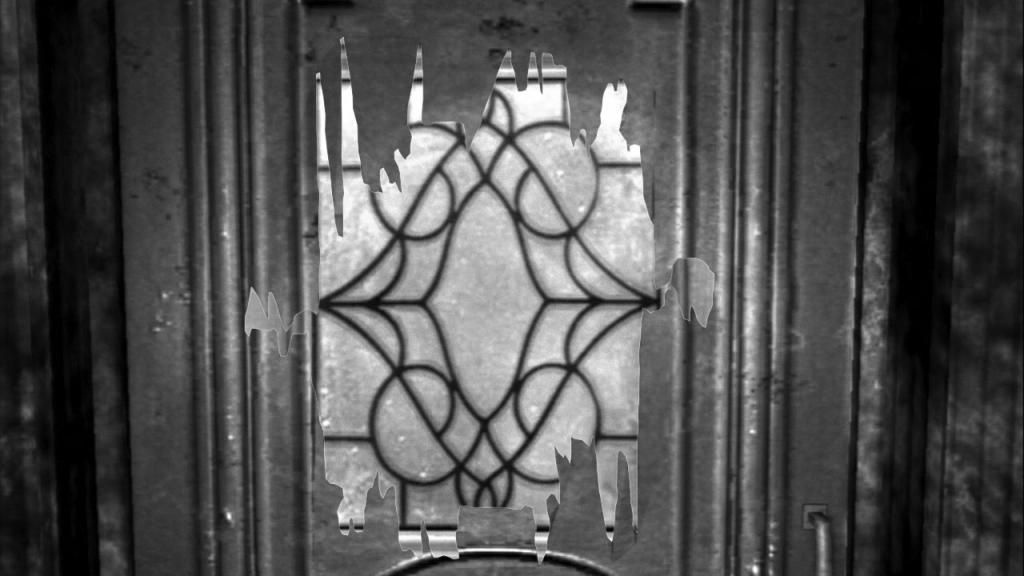 And here is the Shepherd front door with the hole put where it (would) be:
And here is a side-by-side comparison of all 4 doors: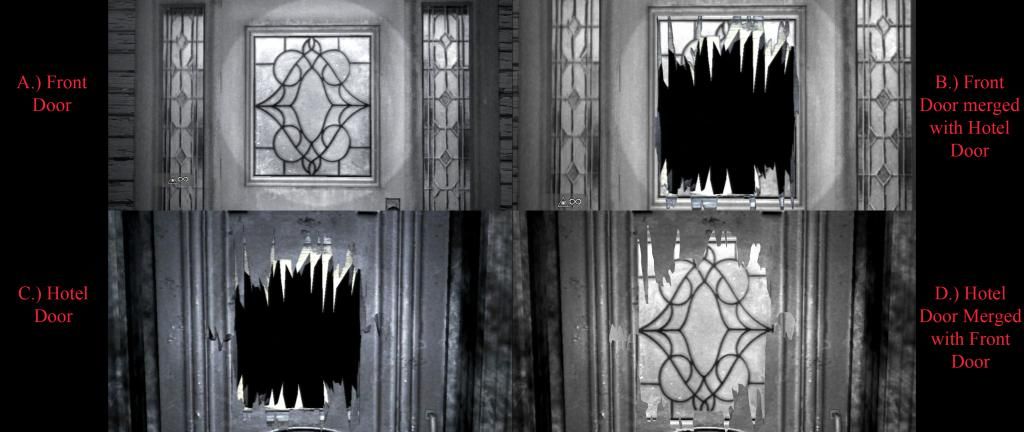 What do you think? The similarities between the Shepherd front door and the "secret" underlying layer of the hotel door are pretty striking, but not striking enough to really make a final judgement call on it.
Like I said, I don't actually think this is some new discovery, and more likely than not it's just a coincidental similarity, period. Nothing more.
But, it's always fun to speculate and theorize, and I couldn't pass this one up.
Thoughts?