Purramid_Head brought this up to me years ago and I'm sure it's still in a thread somewhere, but I'm just curious as to what people think about it:
This is the
Silent Hill Perfect Navigation Book
from 2002. We see that Konami did indeed sanction this, but it's not one of their publications. This means that it is not on-par with a document like
Lost Memories
. Take note of the fire in the window.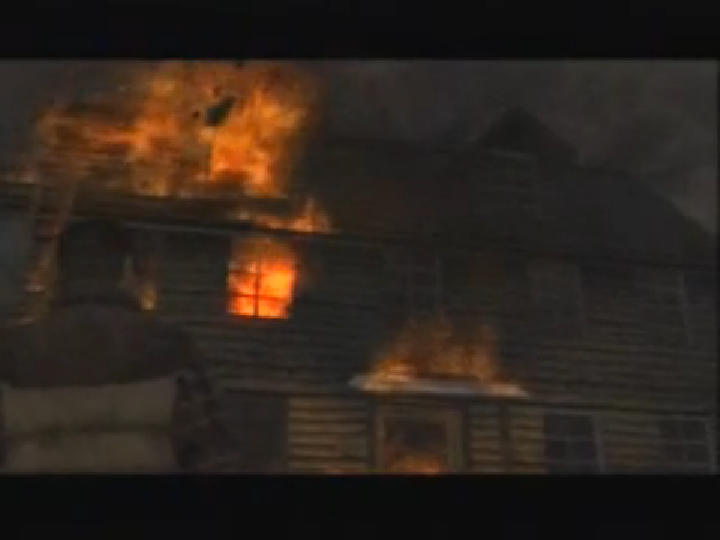 5 years later...
In
Silent Hill: Origins
, when Travis approaches the Gillespie house, we see the fire burning in the same place as the cover of the guide. However when we go to the source of the fire, we see that it actually takes place two rooms behind the one in the picture as the windows at the back of the house are visible when finding Alessa.
Do you believe the official word at the time of SH1's release that the fire started with the boiler in the cellar? Do you believe the official guide from Konami at the time that states that
Dahlia was the source of the fire
(ctrl+F "fire")? Do you believe that there was some kind of intention to place the ritual upstairs at some point (
Silent HIll: Play Novel
illustrates many unused scenarios from the first game, so it's not a stretch to assume there may be more)? Do you believe that the writer for Origins used this cover as the basis for retconning the boiler? Do you believe something else entirely?