As a huge connoisseur of art, particularly abstract art, I have always loved the fact that the monsters from Silent Hill have been based on the works of some of my favorite artists (Bacon, Bosch, Bruegel, Dali, and Goya among others). Their inspirations can be seen in every Silent Hill game since 1. However, the works of Francis Bacon have been the single greatest and most used influence in all of the Silent Hill series; from monster designs to the appearance of the Otherworld locations.
One particularly haunting enemy from the Silent Hill universe is the Mumblers: faceless humanoid creatures about the size of small children wielding butcher knives. I realize that these disturbing creatures were cut from the EU and Australian versions of the game, but they are definitely worth noting, and make the game that much more disturbing.
Anyway, the biggest influence on these disturbing beings seems to come from Francis Bacon's 1961 work, 'Paralytic Child Walking On All Fours' which was inspired by one of Muybridge's Zoopraxiscope slides. I'll let you see for yourselves; both the creature's face and general body shape are very similar to Bacon's painting (especially the in-game model).
The Mumbler Enemy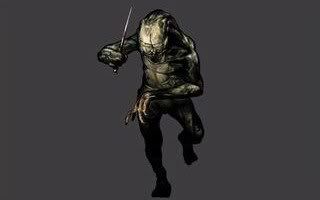 Bacon's 'Paralytic Child Walking On All Fours'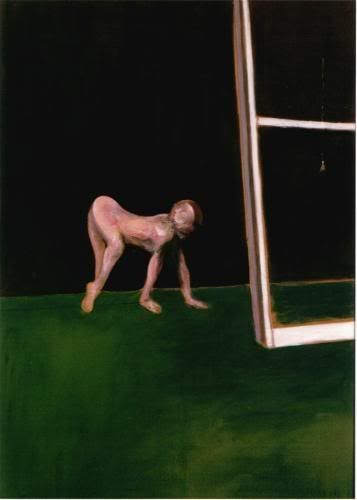 Just for your reference, below is a link to a site that has the Zoopraxiscopic slide movie that influenced the painting:
Paralytic Child Walking On All Fours